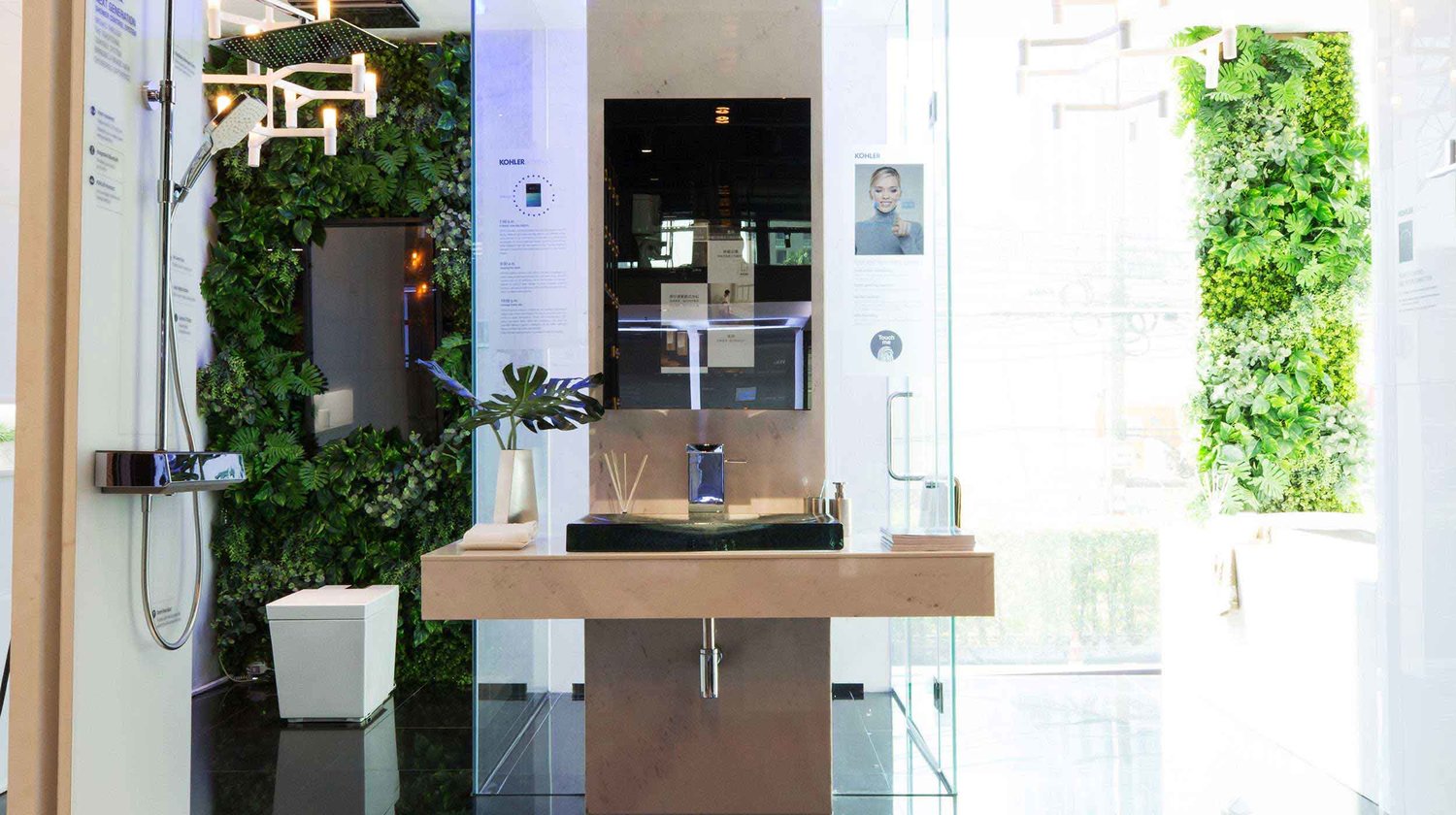 Tech-Savvy
Underscore™ Vibracoustic™ BubbleMassage™ Bath
TouchMe Mirrored Cabinet
DTV+™ Showering System
Step into the Innovation Suite and step into the Future.
The Innovation Suite showcases KOHLER's most innovative products such as intelligent toilets, the TouchMe mirrorred cabinet, the DTV+ showering system and the Underscore Vibracoustic BubbleMassage bath.
All products in this suite have connectivity and can be controlled by remote or with Bluetooth® wireless technology. Users can quickly and easily be connected to news, videos and music at the touch of a button.